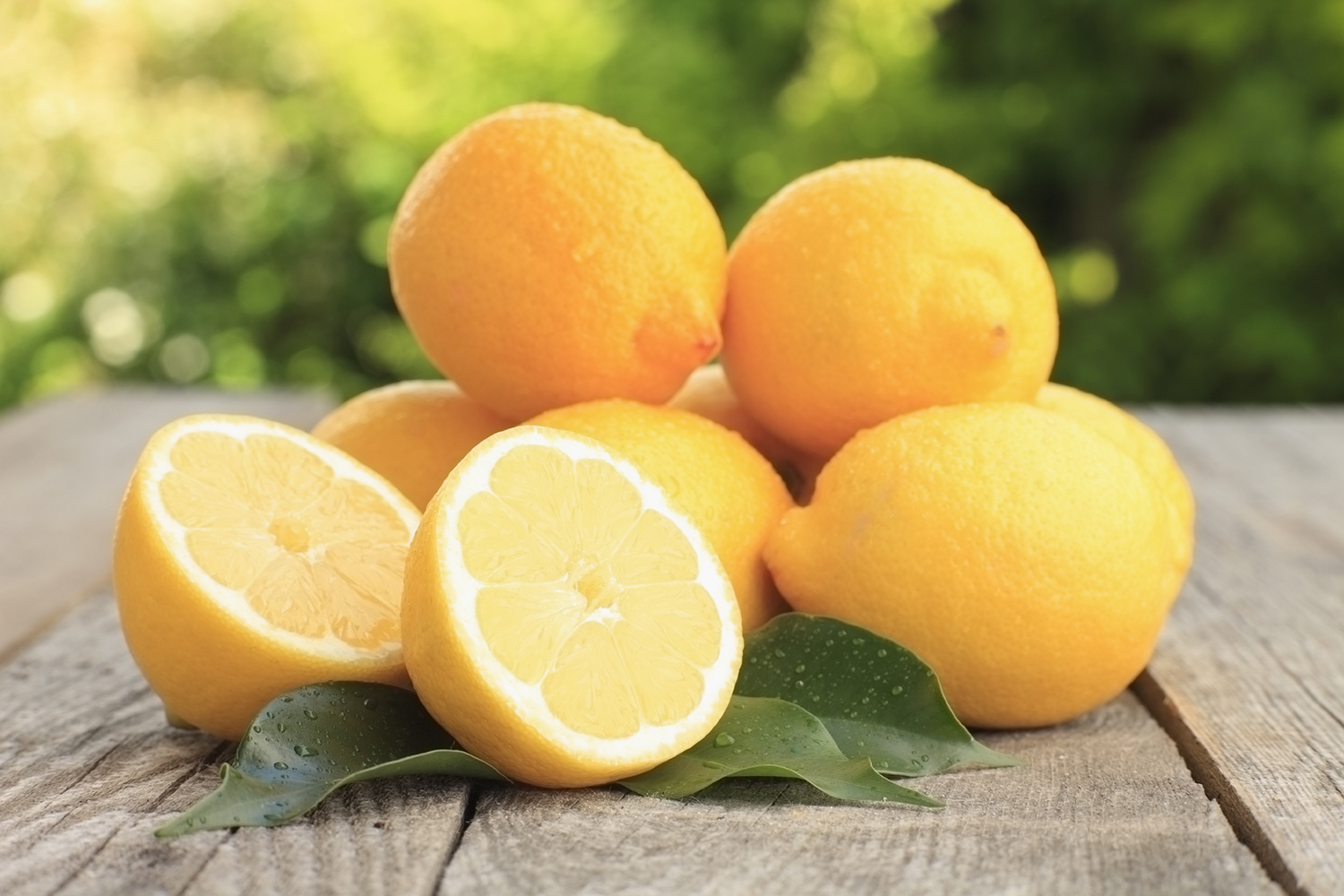 09 Jul

Lemon Essential Oil

Nothing quite says summer like citrus oils, especially Lemon essential oil- also called Citrus Limonum. Lemon is one of those oils that most everyone has used before, but mainly in household cleaners. Well I'm here today, to give you a little more insight into the vast and amazing world of benefits that this oil has to offer. And in case you missed it last time, here's our previous post, in which we talked about Cajeput Essential oil.

Lemons grow on a small evergreen tree which can grow up to 5 meters tall. The tree produces white flowers ringed with a bit of pink, before the Lemons grow in their place. This tree is native to Asia, but has become quite common in the Mediterranean region as well, and it is now also cultivated in Cypress, Italy, California and Israel.
Did you know that it takes the rinds of 3000 Lemons to produce 1 kilo of essential oil?
There has been a lot of fascinating research posted by Jean Valnet, M.D. about the benefits of vaporizing Lemon Essential oil. Jean Valnet was an army physician and surgeon and is considered to be the father of phyto-aromatherapy. According to his research, vaporized Lemon essential oil can kill meningococcus bacteria in 15 minutes, typhoid bacilli in 1 hour, staphylococcus aureus in 2 hours, and the germs causing pneumonia within 3 hours. Even just a 0.2% dilution of this essential oil can kill diptheria bacteria in about 20 minutes!
As a result, Lemon essential oil is the perfect oil to diffuse in schools, waiting rooms and hospital rooms as it works so well to destroy air-borne germs, and it can help to neutralize unpleasant body odors.
Precautions: Exposure to UV rays may increase phototoxicity within 2 hours of application to the skin.
Given all the research, it's no wonder that Lemon essential oil is one of the go-to oils for homemade cleaners, but let's not forget all the other wonderful things this oil can do for us. For instance, this oil has many possible benefits to the skin such as clearing acne, reducing the appearance of cellulite, stimulating a dull and pale complexion as well as soothing insect bites and stings. Lemon essential oil can also work wonders for the mind/brain by helping get rid of headaches and migraines, relieving stress, nervous tension, fatigue and exhaustion. Not to mention it is very useful in fighting off viral infections, boosting white blood cell levels (yay for an immune boost!), reducing fevers and improving circulation. I could sit here quite a while longer while I list of all of the numerous benefits this essential oil has to offer! So if you're new to the wonderful world of essential oils, then I would strongly recommend that this be one of the first oils you acquire, I promise that you won't regret it!
Until next time!
*Do you have a specific oil that you're wanting to learn more about? Let us know, and it just might be one of the next oils we feature!*